OVER 25 YEARS OF PROFESSIONAL SERVICE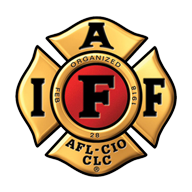 The West Chester Fire Department protects the citizens, visitors and businesses of West Chester Township. The department operates out of five fire stations, staffed around the clock. The department currently operates two Fire Engines, one 75′ Quint, one 100′ Ladder Truck, one 100' Tower Ladder, four Paramedic Ambulances, a Battalion Chief, a Hazardous Materials Unit, an Urban Search and Rescue (USAR) Technical Rescue vehicle, a Rescue Boat, a Brush Fire Pickup, in addition to a Reserve Fire Engine, a Reserve 75′ Quint, and two Reserve Paramedic Ambulances.
Much of the staffing for these apparatus is provided by the highly trained members of the West Chester Professional Firefighters, International Association of Firefighters Local 3518. Our members are made up both Firefighters and Lieutenants. Every Local 3518 member is an Ohio Firefighter Level 2, Paramedic, Fire Safety Inspector, and Hazardous Materials Response Technician. Many of our members are also trained in various technical rescue specialties, and CPR and EMS instruction.
IAFF Local 3518 was chartered in 1994 and included all of the department's career firefighters. Local 3518 has steadily grown with the explosive growth West Chester Township has incurred. In 2003, Local 3518 was expanded to include the Lieutenants. Today, Local 3518 has 63 Career Firefighters and Lieutenants, and 2 Captains.
IAFF Local 3518 was not the first Fire Union in West Chester, however. In 1985, the six career members of the West Chester Fire Department organized as Local 2923. Through a series of promotions and attrition, Local 2923 was disbanded in 1989. Talks began in 1993 to re-establish a union with the hiring of additional career staff, and Local 3518 was established.
West Chester Professional Firefighters, IAFF Local 3518 looks forward to serving the residents, visitors and neighbors of West Chester for many years to come with the utmost dedication and professionalism.